Company Under Attack
a year ago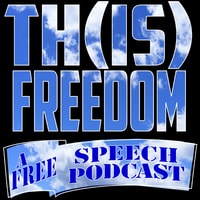 For this episode, I talk to an employee of a company that was hacked. It's a stellar insight in to some of the worst time in the company's lifespan.
Find out more at http://thisisfreedompodcast.com
This podcast is powered by Pinecast. Try Pinecast for free, forever, no credit card required. If you decide to upgrade, use coupon code r-1bae9a for 40% off for 4 months, and support This is Freedom.